Protagonist's are pretty important. More often than not they will be the one on a game's box art, and they're the ones who you will be spending most of your time with in-game. Getting a protagonist right is a pretty crucial part of designing a video game – who wants to play a game where they hate the main character?
So I thought why not share some of my favourite protagonists, and the reasons why I love them!
---
10. Jonathon Reid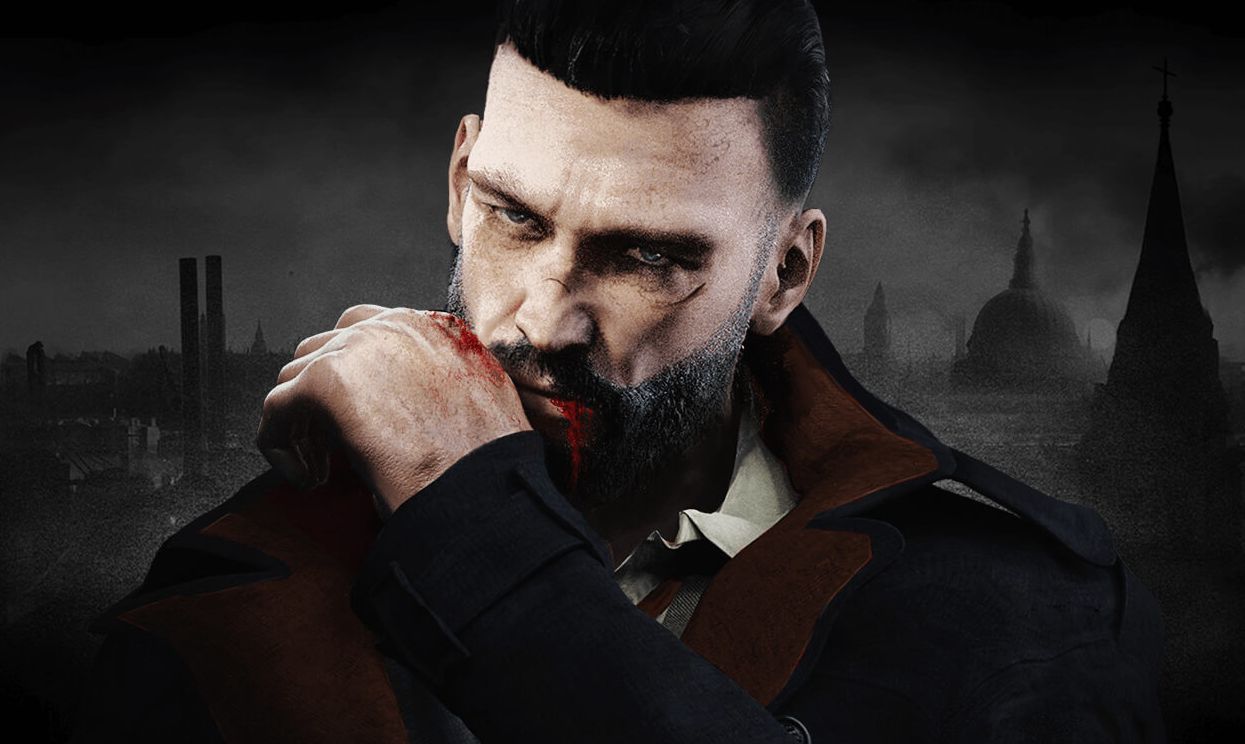 Vampyr's Jonathon Reid is an intriguing character. Besides his devilishly suave fashion sense that puts my wardrobe to shame, and his cheek bones that are sharp enough to be used as a weapon, he has an internal struggle that he must come to terms with as you progress through the game.
As a doctor, he is sworn to cure the sick. But as a vampyr, he is thirsty for human blood. This rather different plot point means that you have the option to decide what the good doctor will do, and how he will react to the various opportunities that are presented to him.
In general, I just really like Dr Reid's character design, and he would probably be among my top picks for potential cosplay ideas … if I could actually grow a beard as slick and suave as that!
---
9. Max Caulfield
I find Max Caulfield way too relatable. Awkward? Yep. Geeky? Yep. Takes too many selfies? Yep.
Because of this, I feel like I developed a quick connection with Max as I played through Life Is Strange. I found myself feeling incredibly sympathetic towards her choices and problems, making the gameplay all the more impactful for me.
In particular, there is one scene which destroyed me, the end of Episode 3. It was so heartbreaking, because I knew that I would want to do the same thing for my friends, as she did for Chloe. Seeing the consequences of these actions was devastating, and it was enough to make me cry (a rare occurence – kudos to you, Life Is Strange).
So the main reason why Max finds herself on this list is for using her relatable personality to build up our connection, only to tear me apart with phenomenal story-telling.
---
8. Villager
The Villager. He/she doesn't have much to say (or anything … at all), and yet they're full of personality!
In Animal Crossing: New Leaf, the villager is in fact the mayor of the village! And what a good mayor they are! Pulling weeds, planting flower bed, bringing in new and exotic fruits, investing in the development of the town, donating bugs, fish, fossils and artworks to the museum, and still finding the time to wander about the village, greeting the residents and checking in on them, doing the occasional favour for them and forming lasting friendships… what? That doesn't sound familiar to you?
That might be because you know the villager from Super Smash Bros. Ultimate! The villager has brought a lot of tools to the fight, like an umbrella, a watering can, a pot, balloons, and even an axe!
Even when the villager is brawling with enemies, they still manage to maintain their sweet disposition!
---
7. Squall Leonhart
Squall Leonhart of Final Fantasy VIII is my favourite protagonist from the franchise.
He is cold and unfeeling on the outside, but inside he is surprisingly insightful, and even somewhat sensitive. His voice is trapped in his head as he struggles to express himself, so he remains silent and stoic.
As the game progresses, Rinoa Heartilly and others eventually manage to pull him out of his head, and we get to see Squall finally express himself and grow as a person.
On top of this I really enjoy Squall's design. His appearance meets what you would expect when you think of a "cold, uncaring mercenary", and his weapon of choice was quite unique for the time of the game's release – the gunblade!
---
6. Commander Shepard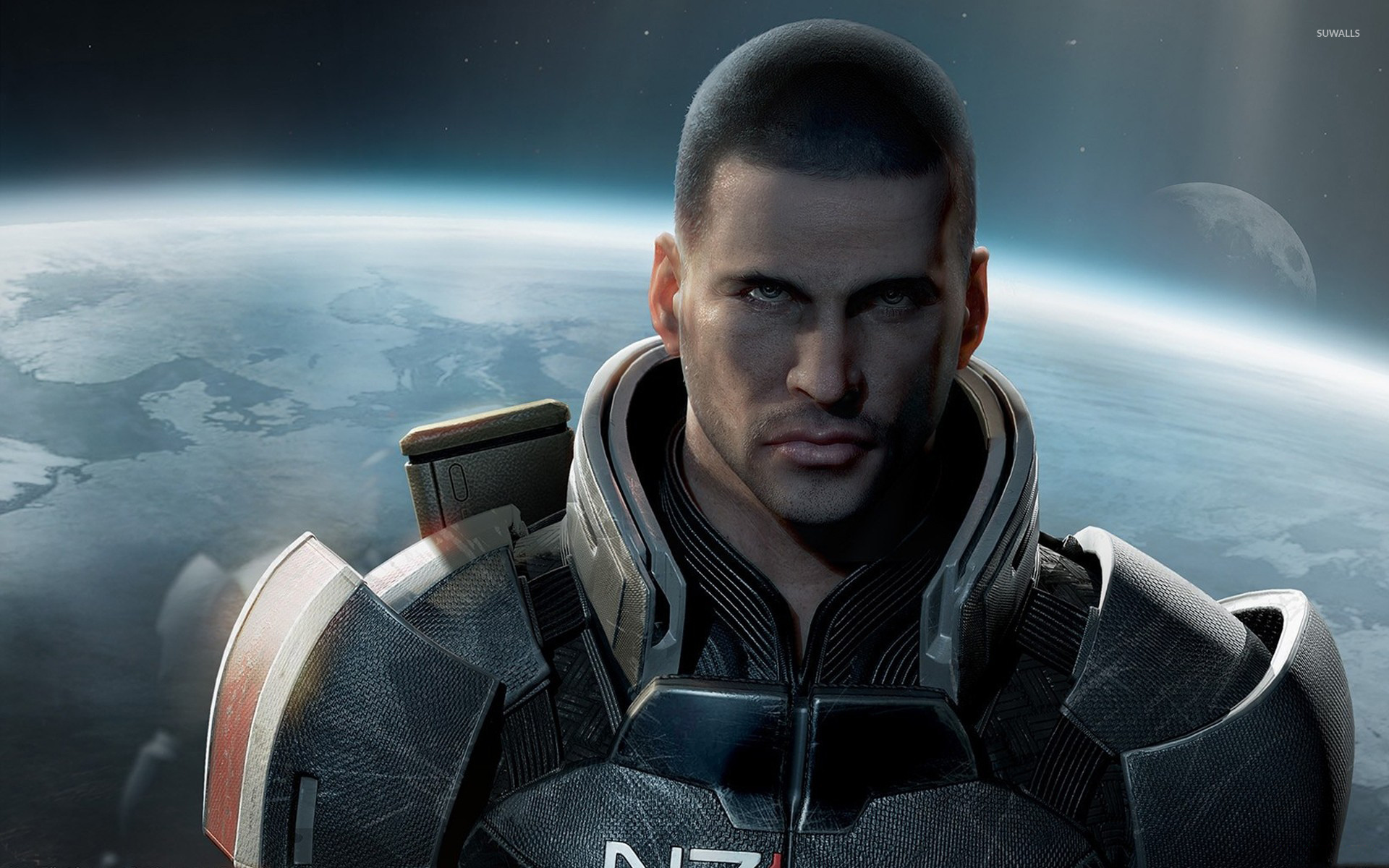 Well, why wouldn't you love Mass Effect's Commander Shepard?
First, thanks to the Renegade/Paragon system, Shepard can actually be portrayed as two very different characters, who make very different choices through their space journey.
I'm a goody-two-shoes, so Paragon is my preferred option, but I have played a Renegade Shep, and that can be just as fun.
Shepard is also quite the romancer, but then I suppose if you were trapped with the same people on a spaceship for so long, it might be difficult to not want to jump into bed with the person in the next cabin.
With all the different paramour options, it leads to lots of different cutscenes and romance plots which help build Shepard's character even further.
A galactic hero who is known across the galaxy for his deeds, and can pretty much have whoever he wants. As a certain Cerberus agent once said, "Shepard is a hero, a bloody icon".
---
5. Aloy
Aloy, the protagonist of Horizon: Zero Dawn, is another character where I don't have anything bad to say about her.
She has a spectacular design, with stunning details to her player model. She has a good heart and always wants to help the people in need who she comes across without so much as a second thought.
She is strong and intelligent, and empathetic, with a quiet dignity – she truly is a remarkable character.
---
4. Peter Parker
Anyone who has read my Spiderman post will know how I feel about this rendition of Peter Parker – I love him.
He looks good with an excellent character design, he has access to a whole wardrobe of Spidey suits (once you unlock them), and he has the goofy sense of humour and awkward social skills that we all expect to see!
I have honestly never enjoyed Spiderman as much as I have whilst I have been playing this game, and that is really saying something.
---
3. Arthur Morgan
Red Dead Redemption 2's Arthur Morgan is another character that can be played in a number of different ways.
His appearance can differ so much thanks to the huge variety of customisation options that we have been given, so you can dress him up as a roguish cowboy, or a suave gunslinger, or however you want him to look!
Arthur will be presented with a great deal of moral choices as he progresses in his journey through the West. Sometimes it can be difficult to see exactly what is on Arthur's mind as he makes these choices … or rather, as you make these choices. Thankfully, Mr Morgan keeps a rather detailed journal, where he writes about all the people he meets and what he gets up to, and even jots down a quick sketch of wildlife and flora as he finds them in the world!
The journal is what truly bonds you with the character, as you read his innermost thoughts about what is going on around him. My first play through I ignored the journal, my second play through I read it as I progressed. The difference in how you perceive Arthur as a result of reading the journal is huge.
By the time you reach the final mission, you know there's only one way that it's going to end, and you find yourself not wanting to start the mission. That's how I felt anyway!
---
2. The Inquisitor
Again, we have a character that is shaped however you see fit.
With intense character customisation, and things like your race and class affecting the story in various different ways, there are lots of different ways to play as the Inquisitor.
Once again you will have many opportunities to show what kind of character you are through dialogue options and important quest decisions.
I have had several play throughs of Dragon Age: Inquisition, and each one feels so vastly different based on the choices I make, it really makes it feel like each decision you make is important.
Much like Commander Shepard, the Inquisitor has a number of different romance options, and I feel very much the same way about how these pan out – excellent character building, and not just for the inquisitor, but for the romanced characters too!
Also if you're anything like me, you spend a lot of time crafting the best armour and weapons for the Inquisitor, and tinting them as well so that you truly look the part!
---
1. Link
Link … which Link?
Link from Ocarina Of Time was the one who got me into the Zelda franchise in the first place, and by extension video games in general. In my eyes, this Link made the famous green tunic truly iconic across the franchise, as he was the first Link to have such a strong character design in game.
Link from Breath Of The Wild has to take top spot though. The Zelda team outdid themselves when designing him! With a huge assortment of clothing options to choose from, including classic green tunics for those who are lucky enough to own the matching Link amiibo, Link can truly look however you want him to look!
This version of the hero also has a lot of skills that have not been seen so far in a Zelda game! He's a strong climber, able to scale sheer cliffs! And put him in the right clothes, he'll even swim up a waterfall for you! He can even surf his shield down slopes! If you want a less intense way down, why not just jump and paraglide down?
Link even takes on cooking in this adventure, and he must love it if his little hum is anything to go by! And he loves his food too, with a satisfying tummy pat whenever you eat a meal!
Make sure to watching his temperature though, he'll need to wear special clothes or drink elixirs to survive in some of Hyrule's more harsh climates. But the clothes and elixirs won't stop Link from having rosy red cheeks as he traverses through the extreme temperatures!
One skill he still has not picked up, is one of the most basic skills of all. Speech! I know that Link is mute to allow you as the player to better assimilate yourself as the protagonist in your head, and I guess it works because I have no problem imagining that!