One of the key aspects of story-based games is of course the antagonists! They can take many forms, whether they're just annoying people who turn up occasionally to get in your way, or an evil overlord who wants nothing short of world domination.
Here are my 10 favourite antagonists, the ones who you just love to hate!
---
10. Micah Bell
Red Dead Redemption 2 was my first foray in the Rockstar's classic cowboy franchise, which means that I did not have any insight of events that existing fans of the series had already. For me, the gang's downfall was a gradual observation, rather than an inevitable conclusion.
As the game progressed I became more and more suspicious of Micah, disliking him more every time he opened his mouth. He seemed to be too much of a loose cannon, and it felt as though his presence would end up being detrimental to the gang's well-being.
Micah also appears to have a huge chip on his shoulder when it comes to Arthur – as Arthur's health gets worse, Micah frequently refers to him as "Black Lung" – but even more baffling is how no other gang members ever challenge him on his disrespect towards one of the key members of the gang.
There are few games that force you to spend so much time with the main antagonist – the usual format being occasional meetings and battles. It is always refreshing to see a game that challenges the usual formats.
---
9. Scott Shelby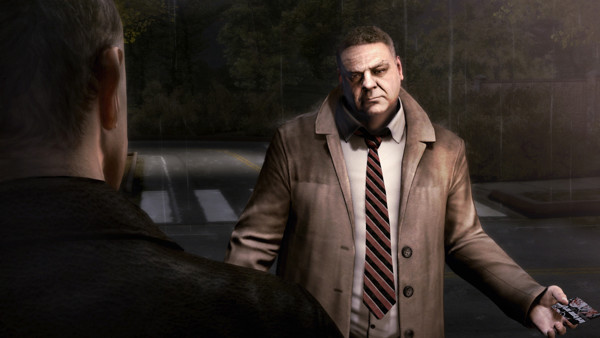 Heavy Rain featured three playable characters that the game would switch up from time to time, so players get to know all three at roughly the same pace. Scott Shelby is a Private Investigator who appears to be looking into the deaths caused by the Origami Killer.
Early on Scott meets Lauren Winter, the mother of one of the killer's victims, and she accompanies him on his investigations. The pair develop a very close relationship as the game progresses. But then a major plot twist reveals that Scott Shelby is in fact the Origami Killer! For first time players (or at least, for me) it was a huge shock to find out that you had in fact been controlling the killer all along.
This impressive twist is what makes Scott one of the most memorable antagonists for me.
---
8. Seifer Almasy
The rivalry between Final fantasy VIII's Squall Leonhart and Seifer Almasy is one that I have always loved. They both grew up in Balamb Garden, and have frequently come to blows.
Seifer is eventually recuited by Sorceress Edea to be her knight, taking a completely different path to Squall who is given the mission to assassinate Edea. Seifer appears a number of times throughout the game to hinder the party's progress .
My favourite battle with him triggers the appearance of Odin, a powerful GF (assuming you have recruited him). Odin has a small chance at the beginning of every battle to use his powerful Zantetsuken skill, which will cut all enemies in half, instantly winning the battle. But when Odin goes up against Seifer, the skilled swordsman in fact manages to strike the GF down, putting him out of commission for good!
Seifer as an antagonist isn't inherently bad, but rather he is a skilled and ambitious young adult who doesn't quite fit in thanks to his rash and rebellious nature, until he was manipulated by the Sorceress.
---
7. Sin
Another entry from the Final Fantasy franchise – Sin of Final Fantasy X.
Sin is a gigantic monster who is best described as a calamitous force in the world of Spira. When the settlements of the world get too large, or start to rely too heavily on Machina, Sin will appear and destroy whatever it can find.
Final Fantasy X has a huge religious theme, and as you might have guessed, Sin is portrayed as the "divine punishment" to the people, and the reason why they must try so hard to atone. Each encounter with Sin is full of tension and intense pressure, as the possibility of destruction is so real once it turns up.
For those unfamiliar with the story, summoners will travel to temples across Spira to complete a pilgrimage, and at the end of this pilgrimage the summoner will call the Final Aeon, which will fight Sin. The hope is that it defeats Sin for good, but that will never happen as there is much more to be told about the origin of Sin.
Sin also has a very bizarre design – one which you don't get to fully appreciate until much later in the game, as in the early stages of the story it appears in the water most of the time. And as for the actual creation of Sin, there is a very elaborate backstory behind how it came to be, and how it keeps coming back after being defeated.
I think Sin makes for an incredible antagonist. As you travel through Spira, you will see a lot of destruction caused by Sin, and you will meet people who have been affected by it, and the journey to destroy Sin feels like a truly epic tale – one that won't be forgotten by me any time soon.
---
6. Zachary Hale Comstock
You've all played Bioshock Infinite right? You all know what the deal is with Comstock right? If this information has some how passed you by and you want to play Bioshock Infinite to discover what happens for yourself, MOVE ON.
So, we've had the guy who was in our gang, who we spent time with, who then turned on us.
We've had the guy who we played as who then turns out to be the killer.
And what do we have now? The guy, who is you but from a different universe!
I don't think my mind has ever been blown as much as it was when I played this game, and the penny dropped the Comstock was in fact Booker Dewitt, and that Elizabeth was in fact Booker's daughter, Anna Dewitt.
Again, this is an antagonist with religious overtones, but instead of divine punishment, we have a prophet – you will hear a lot of his prophecies and beliefs as you play the game. The story-crafting here really is phenomenal, with countless tiny details all adding up to make an elaborate backstory.
The uniqueness of Comstock's backstory and identity truly make him one of the most unforgettable antagonists out there.
---
5. Skull Kid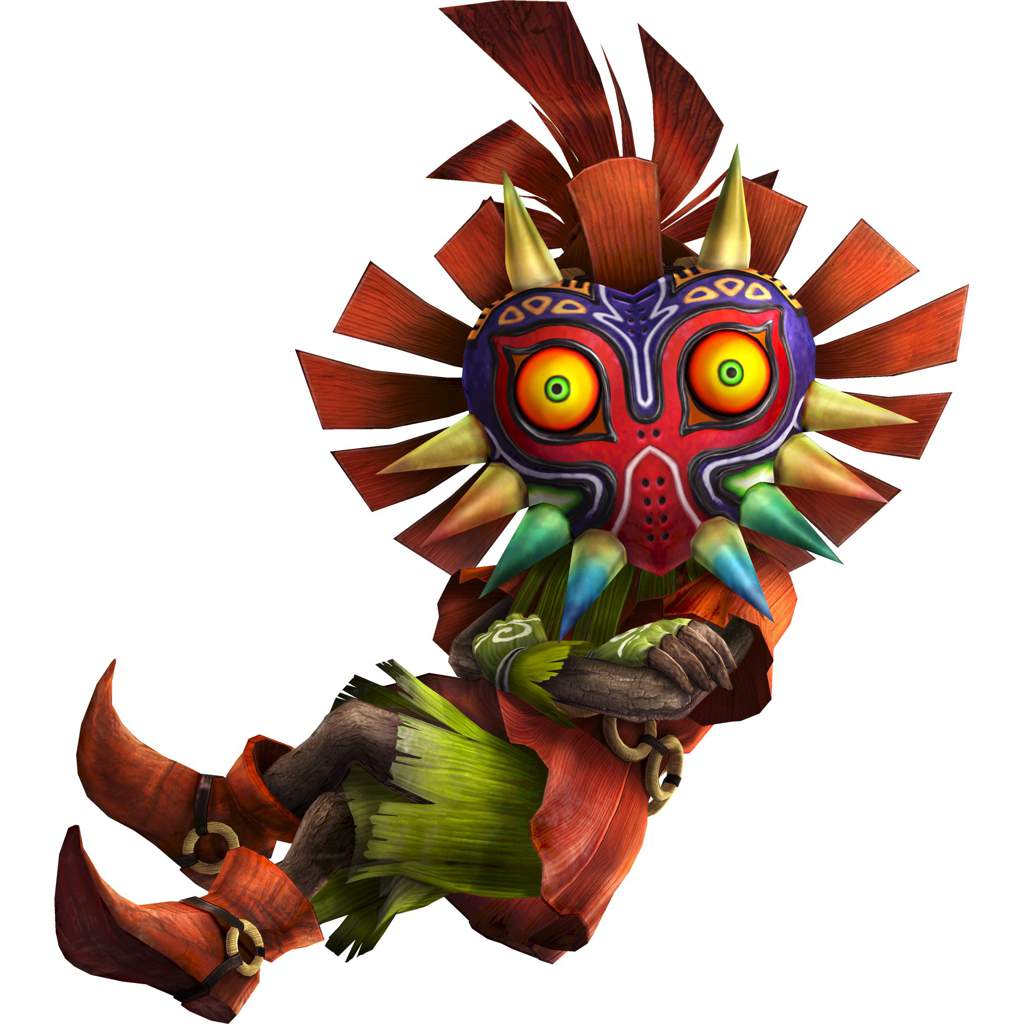 This is in fact two separate characters; Skull Kid and the spirit of Majora.
Skull Kid, much like Seifer, is a troubled character, who is corrupted and manipulated by a powerful force. He steals Majora's Mask from the Happy Mask Salesman, but the spirit sealed within starts to control Skull Kid, causing him to wreak havoc across Termina, the world that Majora's Mask is set in. This ranges from poisoning the swamp, freezing the home of the Goron's, blocking paths with boulders, to forcing the moon to fall from the sky.
I first played Majora's Mask when it was released in 2000, when I was 7 years old … at such an age, this game felt a lot scarier than it actually is. The themes throughout the game are much darker than what is usually expected of a Zelda game, and Skull Kid felt particularly menacing. I wasn't actually able to complete the game as a child because there were some parts of the game that I just found too frightening to tackle! (Of course, now I can breeze through with ease)
As you get closer to the end of the game, you learn that Skull Kid is just a kid who misses his friends, and that he isn't actually an evil character. By the time I reached the end of the game, I actually found him to be quite endearing.
The spirit within Majora's Mask eventually abandons Skull Kid, leading to a very surreal final boss battle.
Skull Kid will always be memorable to me, partly for how disturbing and creepy he was when I was younger, and partly because of how I feel about his character now that I have seen his story.
---
4. Demise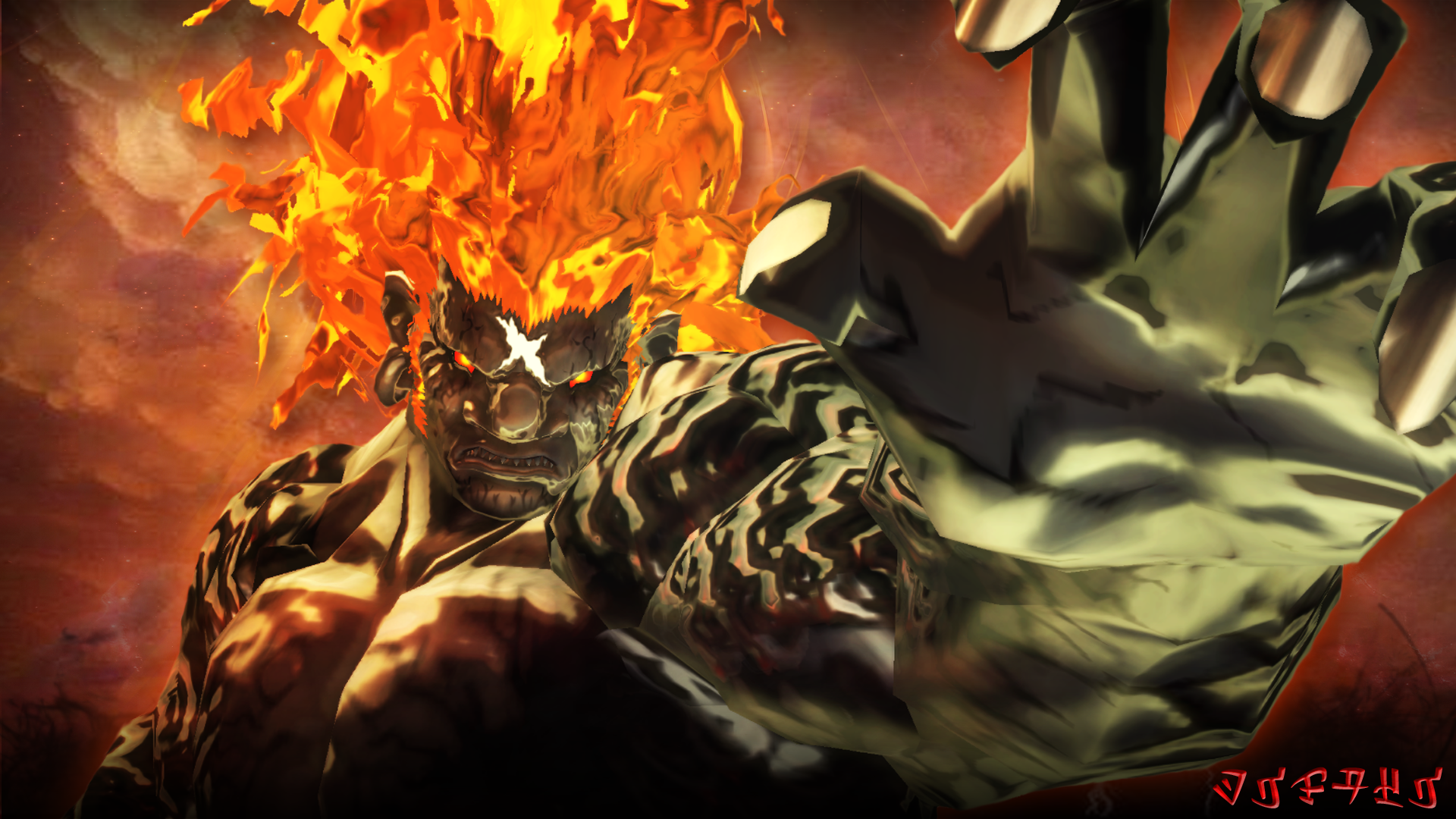 Demise is the final boss of The Legend Of Zelda: Skyward Sword, and what a boss he is.
You will not see Demise's true form until the very end of the game, as the main antagonist that you face throughout the game is in fact Ghirahim, but he only acts as a servant to Demise.
I really like Demise's design, he truly emanates an aura of pure evil and malice. The final battle with him is quite simply … epic. Phenomenal battle music, a breathtaking battlefield, and a genuinely tricky but enjoyable battle against him.
But most importantly, Demise gives us answers.
The main villain of the Legend Of Zelda series is Ganon, and it was never incredibly clear to fans of the series why Ganon keeps appearing across the various titles … until Demise is defeated in Skyward Sword! It is at this point where Demise leaves his curse behind, claiming that his hatred will be reborn over and over to haunt Link and Zelda's descendants in a never ending cycle – and this is the explanation for Ganon.
As a long time Zelda fan, I will always remember experiencing that battle for the first time, to then have that bomb-shell dropped.
---
3. Frau Engel
Wolfenstein's Frau Engel is simply put … evil. She is a devoted Nazi, so devoted in fact that she states the Nazi agenda is more important to her than her own daughter.
You will bear witness to her evil personality a number of times throughout Wolfenstein: The New Order and Wolfenstein: The New Colossus.
The New Order features a disturbing cutscene where Engel's face has been horribly disfigured, and she gets right into Blazcowicz's face to taunt him, before being flung aside by B.J.'s companion controlling a robot mech.
In The New Colossus, she relentlessly hunts down the protagonist B.J. Blazcowicz, even going so far as to get his father to lure him into a trap, where she then captures him and beheads him on national TV.
There are probably few characters who you will find yourself hating more than this Nazi (which really is a testament to the character's design), and so I would say that Frau Engel is one of the greatest video game antagonists out there.
---
2. GLaDOS
Now, if you haven't played Portal, chances are you've at least heard of Portal.
GLaDOS is the main antagonist of the game, and wow, is she a good one. She hates you. She really hates you. She does not have a problem showing you how much she hates you. Never has there been a more sadistic, sarcastic, sassy character. She is always ready and prepared to chastise you for whatever action you're about to make.
But everything she does is in the name of science, and if you cooperate you get cake. Right?
One more thing – Still Alive. Once you complete Portal and the credits roll, GLaDOS starts to sing. And as it turns out, GLaDOS can sing!
---
1. Ganondorf
Ganondorf of The Legend Of Zelda series, the third Zelda entry on this list … I wonder if that might be one of my favourite franchises?
Ganondorf is just one half of the character though, as he can transform into Ganon, which is his beast form. He appears across a number of Zelda games, and in each instance there is a powerfully unique design.
My first encounter with Ganondorf was in Ocarina Of Time, and I was instantly taken by him as an antagonist! He has such an obvious air of evil and power, which is fitting for the bearer of the Triforce of Power. Ganondorf feels like a truly epic force to overcome in this game, especially by the time you reach the second part of the game – seven years after he steals the Triforce and reshapes Hyrule as he sees fit.
In Wind Waker he is actually referred to as Ganon, even though he is still in his Gerudo form. His appearance in Wind Waker is a stark contrast to the bright, bubbly setting that is the Great Sea. Such a strong design, and an excellent final boss battle to boot – he absolutely left his mark on this game.
Twilight Princess didn't reveal Ganondorf until later in the game, with the main antagonist appearing to be Zant – but Zant was in fact acting in service of Ganondorf, who he reveres as a God. Once again Ganondorf has an excellent design, but what truly stands out for me is the spectacular multi-stage final boss battle. First he possesses Zelda's body and attacks through her, and then transforms into his massive beast form … the next stage is a heart-pounding horseback battle on a huge open field, until finally Link and Ganondorf face off in a one-on-one sword fight.
Ganondorf makes more appearances across the series, but for me these are the stand-out appearances that make him my all time favourite antagonist of all gaming franchises.